Meet Dr Sean Mahony (Chiropractor)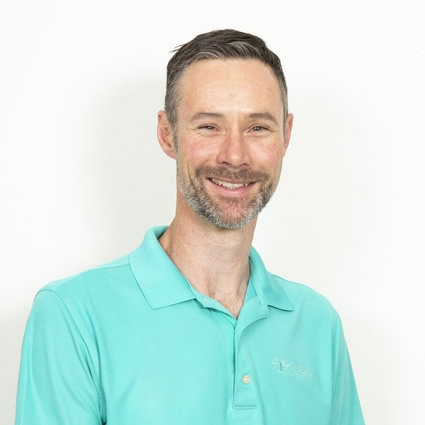 Health comes from the inside out, not the outside in."
My Chiropractic Journey
Dr Mahony (Chiropractor) first discovered chiropractic when he was in his early twenties, working as a pearl diver in Broome, WA. The physical nature of the work left him with aches and pains, and so he turned to massage and chiropractic for treatment.
"I visited our local chiropractor, and was so intrigued that it led me to return to university and start the five-year chiropractic program at Murdoch University."
A Work-Life Balance
Dr Sean (Chiropractor) was born in Port Stephens and after moving away for work and study, he and his late wife moved back to Salamander Bay area to raise their children, wanting to be closer to the rest of their family. Many of their friends are chiropractors, and Dr Sean (Chiropractor) balances his work life by spending time with his loved ones, diving, cycling and running.
Studying Children and Chiropractic
Dr Sean (Chiropractor) was inspired to study paediatrics to help his own children thrive, and now enjoys offering children of all ages chiropractic care. He's even working towards a diploma in chiropractic paediatrics.
"I would love the opportunity to discuss with you all what chiropractic care can do for you and your family. Give us a call today."
OUR SERVICES »

Dr Sean Mahony (Chiropractor) | (02) 4984 6897