Pregnancy Chiropractic at
Bayside Chiropractic Collective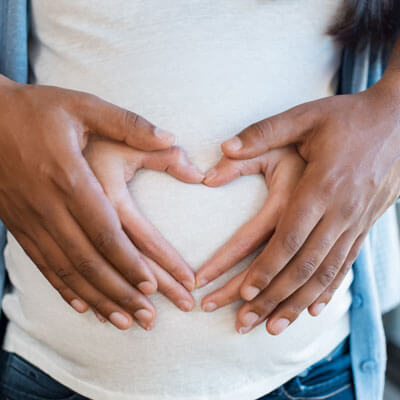 At first glance, most people don't see the connection between chiropractic and pregnancy. However, throughout pregnancy a mother's posture will naturally change shape as the baby inside of her continues to grow. The three curves of our spine will alter to a certain degree, which places stress on the supporting musculoskeletal system.
Exacerbations of old injuries may re-surface and new complaints may arise due to these postural changes. Common postural complaints seen include sore and tight shoulders and neck, headaches, mid back pain and lumbopelvic pain.
Chiropractic is a great modality for managing these common musculoskeletal complaints.
Frequently Asked Questions:
Will adjustments hurt my baby?
Of course not. This is a common concern amongst parents who mistakenly think their
child will receive adjustments
like the ones they receive. Not only are adjusting techniques modified for each person's size and unique spinal problem, an infant's spine rarely has the long-standing muscle tightness seen in adults. This makes the energy needed to adjust a child's spine considerably less than an adult's.
Will adjustments make my spine too loose?
No. Only the spinal joints that are "fixated" receive adjustments. This may allow weakened muscles and ligaments to stabilise and heal.
Pregnancy is natural. Why would I need chiropractic?
As your posture changes throughout the pregnancy, you may start to develop aches and pains related to this. Chiropractic is great at helping common neuro-musculoskeletal ailments.
Will my medical doctor approve?
Often it's great to obtain several professional opinions about your own health. The judgement of another health care expert is always helpful in the decision-making process. Medical practitioners keeping up with the latest chiropractic research are starting to understand the value of this natural, drug-free approach to better musculo-skeletal health.

Pregnancy Chiropractor Salamander Bay, Nelson Bay, Port Stephens NSW | (02) 4984 6897