Meet Our Massage Therapists
Bayside Chiropractic Collective Massage Therapists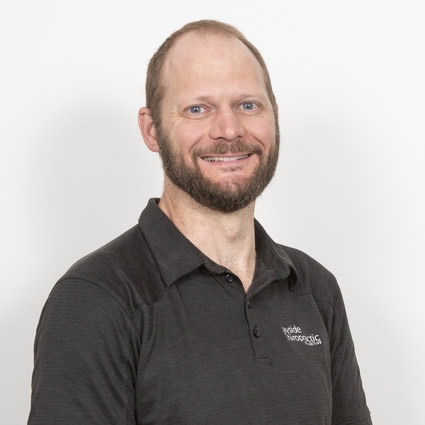 After many years of working in the Landscaping industry and relying on massage to help him through the physical strain of his job Gareth decided it was time for a career change and naturally turned to massage as he already knew the benefits it can have. Gareth moved up to The Bay from the Central Coast and is enjoying 'Bay Life'. Gareth has also completed extra studies in myofascial release and trigger point therapy.
Gareth works with many varied clients and especially has an empathy for people who work in the various trades. The long hours, often in trying situations, he understands.
Gareth Specialises in
Myofascial release
Dry needling
Trigger point therapy
Massage for tradies
Read some Fun Facts about Gareth »
What is your favourite stretch?
Combination glute + spinal twist
When you aren't at work what do you enjoy doing?
Enjoying the beach and bush around Nelson Bay
What's your favourite food?
Probably chocolatey stuff but carbs of all sorts are hard to beat.
What is your number one health tip?
Don't eat so many carbs
Gareth is available for appointments Wednesday Thursday and Saturdays.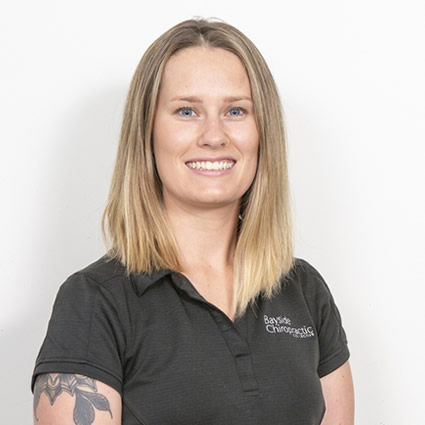 Regan finished her Diploma of Remedial Massage in 2011 at the Australiasian College of Natural Therapies, Sydney. She has worked in physiotherapy practices, day spas (Canada) and now
our Chiropractic clinic
. She enjoys working alongside other healthcare practitioners and loves constantly learning about the human body.
Knowing the importance of education, Regan is a big believer in providing clients with the knowledge to take control in between treatments using stretches, foam rolling techniques and exercise. A holistic approach to health is key to pain management.
Specialises in:
Myofascial Cupping
Deep tissue
Stretching
Matwork Pilates Level 1
Read some Fun Facts about Regan »
What is your favourite stretch?
Pigeon Pose using foam roller
When you aren't at work what do you enjoy doing?
Pilates + cruisin' around on my bike + beach time
What's your favourite food?
Thai food
What is your number one health tip?
If you don't use it you lose it
Regan is available for appointments Tuesday Wednesday Thursday & Fridays.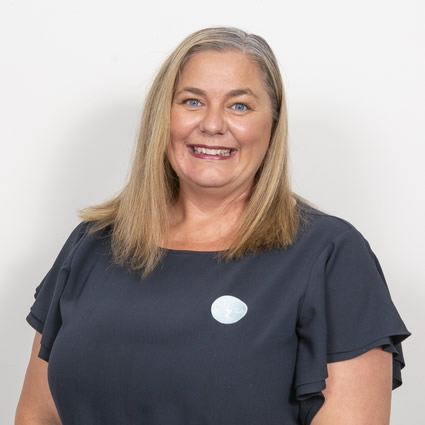 When Rebecca was 15, she played in a netball State Championship-even though she was injured, she was determined to keep playing. A team member's father was a Massage Therapist who was able to work on her injury and surrounding areas that allowed her to keep playing.
Ever since, she's been fascinated with the power of massage therapy-so much so that it led her down the path herself. Rebecca received her Diploma of Remedial Massage. Her main goal is to help patients have the best experience possible while easing their concerns and unlocking their true health potential.
When she isn't working in the practice, she enjoys playing netball, roller skating, and loves camping. Get to know more about her when you visit us for your next appointment!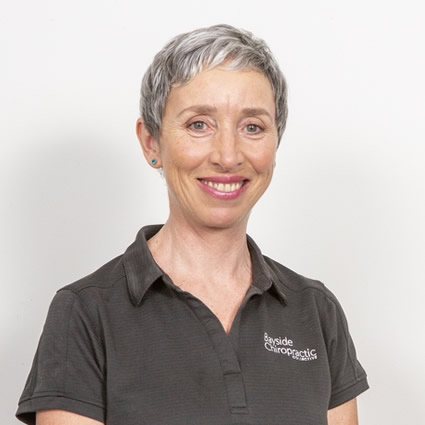 Lisa has unfortunately retired from massage, so if you are looking to book a remedial massage appointment we have Regan and Gareth available Tuesdays – Saturdays.
Interested in learning more about Massage Therapy?
Learn more about what Massage Therapy is and find answers to some of our Massage FAQ's. You can also learn more about the benefits of Massage Therapy. When you are ready to find out if massage therapy can help you, call the clinic on (02) 4984 6897.
MASSAGE THERAPY »

Bayside Chiropractic Collective Massage Therapists | (02) 4984 6897